Set alongside the beautiful Menai Straits with stunning views of Caernarfon Castle and the Snowdonia mountain range beyond, you won't find horse riding in more involving surroundings.
Reidiau un neu ddwy awr ar lan Afon Menai a thrwy gaeau a lonydd gwledig

Gweithgaredd delfrydol i'r teulu, darperir ar gyfer pob oedran a gallu ar ein ceffylau a'n merlod dibynadwy.
Gwersi yn ein harenâu dan do ac awyr agored, cwrs traws gwlad • Diwrnodau a hanner diwrnodau pobl ifainc
Ceffylau gwyliau hur ac ar eu gogor a llety fferm Gwely a Brecwast pedair seren ar y safle. Archebu ymlaen llaw. Gwaharddiadau - ban 4 blwydd oed, dros 14st.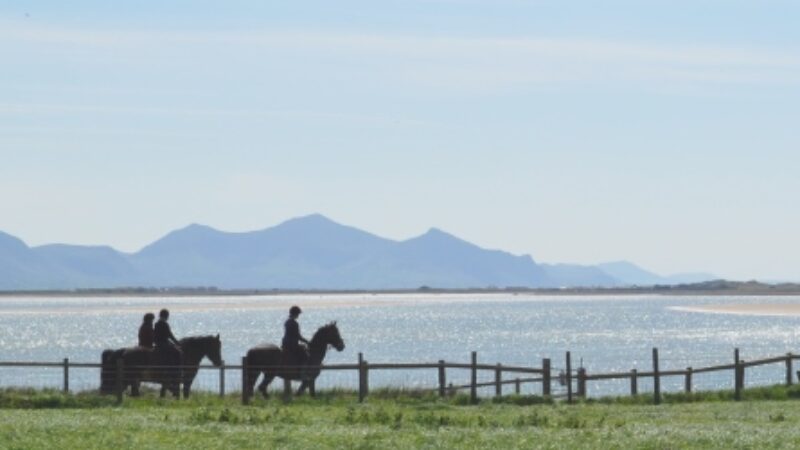 Stunning Scenery
Our bridleways have great views of the Menai Straits, Caernarfon Castle and Snowdonia.