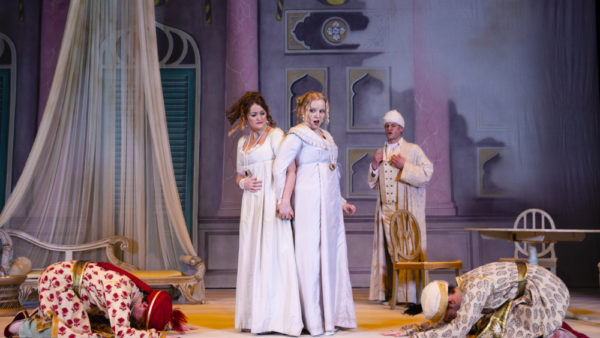 Cosi Fan Tutte
Canolfan Ucheldre Centre
Sat 27th Apr 2019
Swansea City Opera present Cosi Fan Tutte

Swansea City Opera present a revival of their hugely successful 2012 production of Mozart's sublime comic opera, Cosi Fan Tutte. The company is known across the UK for its high quality and engaging performances of comic opera and this sparkling performance will be no exception.
At 6.15pm there will be a pre-performance talk about the opera and production. This will be given by the artitstic Director of Swansea City Opera, Brendan Wheatley.

For more information and to book tickets please get in touch with our box office.
Tel: 01407 763361 or email: box-office@ucheldre.org