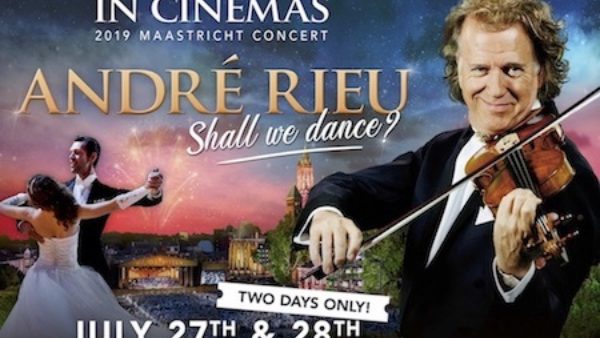 André Rieu: Shall We Dance?
Canolfan Ucheldre Centre
Sat 27th Jul 2019 - Sun 28th Jul 2019
André Rieu: Shall We Dance?
André announces his annual summer cinema event from his hometown of Maastricht.
It is without doubt the music concert cinema event of the summer! Performing live from the stunning medieval town square, André is accompanied by his 60-piece Johann Strauss Orchestra, who he has travelled the world with for over 30 years, as well as a cast of over 100 dancers. Andre comments "Once again I am delighted to welcome fans from across the UK into my hometown of Maastricht, through their cinema screens in 2019! It is a magical way of seeing what for me every year is a wonderful occasion!"
Saturday 27 July 7pm

Sunday 28 July 3pm
The evening will be hosted by ITV's Charlotte Hawkins, a familiar face for all those who continue to enjoy Andre's annual Maastricht concert each July.
£10, £8 concessions/gostyngiadau, £4 children/plant