Welcome to Seacoast Safaris, home of Beaumaris' favourite boat tour operator. Enjoy a leisurely & relaxed cruise around Puffin Island & the Menai Straits. Join us in 'Exploring Wild Wales'.
Running boat trips around the stunning North Wales Coast, departing from Beaumaris on the North East corner of Anglesey, our leisurely sightseeing and wildlife cruises cater for the whole family.  The Scenery is spectacular and the wildlife plentiful, here at Seacoast Safaris we believe in bringing people closer to the very best of  Anglesey's wildlife.
Opening times
Cruises run daily between April and October, for cruises at other times please get in touch.
Puffin Island Cruises
Departing from Beaumaris heading towards the NE entrance of the Menai Straits we find Puffin Island, also known as Ynys Seiriol after the saint who founded a monastery on the island in the 6th century.  Puffin Island is now a bird sanctuary and a nesting site for many species of breeding seabirds including guillemots, razorbill, puffins and kittiwakes from April to July.  Other species such as cormorant and shags are on the island year round, Puffin Island also is also home to a colony of grey seals who normally have their pups in the autumn.  You my even be lucky enough to encounter porpoise, on occasion dolphin can even be spotted.
Menai Straits Cruise
A popular choice for tourists and locals alike, many people travel over the bridges onto the island, but few can say they've travelled under them. This 90-minute cruise will head in a South Westerly direction taking in the stunning scenery and awesome architecture.  Heading towards the town of Menai Bridge, under the iconic bridges of Telford and Stephenson and through the 'Swillies' before turning around at Plas Newydd Stately Home. Look out for grey heron standing like statues along the banks while other wading birds such as oystercatchers and curlew explore the lower shores.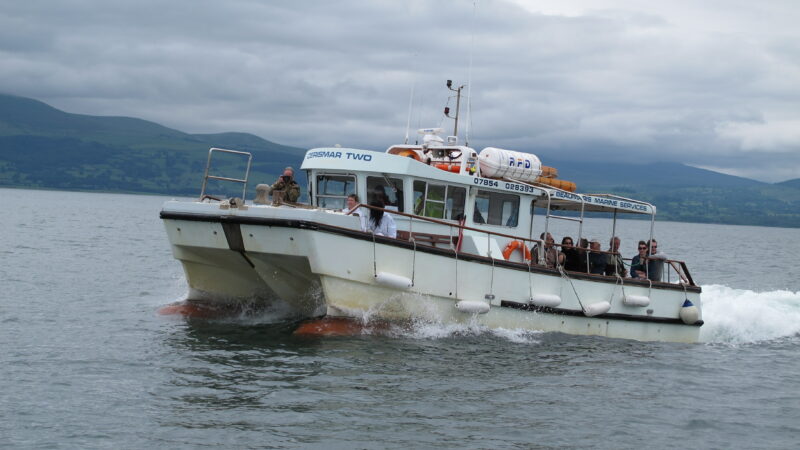 Neptune Premier Cruises
New for 2018 we will be running our extended 2 ½ hour cruises , available during the main school holidays or as a private event anytime, this cruise is a wonderful way to experience some of Anglesey's beautiful coastline.

The preferred route will take you past Puffin Island initially and then continue along the coast through Red Wharf Bay and onto the Moelfre Island, a great chance to spot wildlife.  In adverse weather or on special request, this tour will go in the opposite direction and cruise almost the entire length of the Menai Straits with wonderful architecture including two castles and under two bridges. Prices: Adults £22, Children £18, Infants aged 3 and under free.
Round Anglesey Cruise Private Charter: this cruise aims to take you right the way round Anglesey's impressive 70 mile coastline taking in all of the cruises above and much more. The maximum number of passengers is 12. (Approximately 6 hour cruise).  
Tickets
You can find sailing times, lots more info and book online at www.seacoastsafaris.co.uk It is best to reserve your spaces, you don't have to but we do fill up fast and don't worry there's no booking charge or deposit.  Alternatively pop in and see us at the ticket kiosk next to Beaumaris Pier, look out for the red kiosk with hanging baskets and friendly staff.