Join us at our Candle Studio on the Isle of Anglesey and learn the ancient craft of Candlemaking!
Candle & craft making fun for all ages! Make a traditional hand-dipped candle, or a novelty candle using modelling wax (safe for children). Or join one of our half-day candlemaking workshops.
We are an independent Candle & Craft Studio located between the villages of Newborough and Dwyran on the Isle of Anglesey. Contact us to book, or drop-in to browse the Candle Gift Shop for Handmade Artisan Candles.
Group bookings welcome all year - candle parties, birthday & hen-parties.
PLEASE NOTE: Staircase up to the studio.


Opening times
February half term to end of October
Saturday, Sunday & Monday 10am - 4pm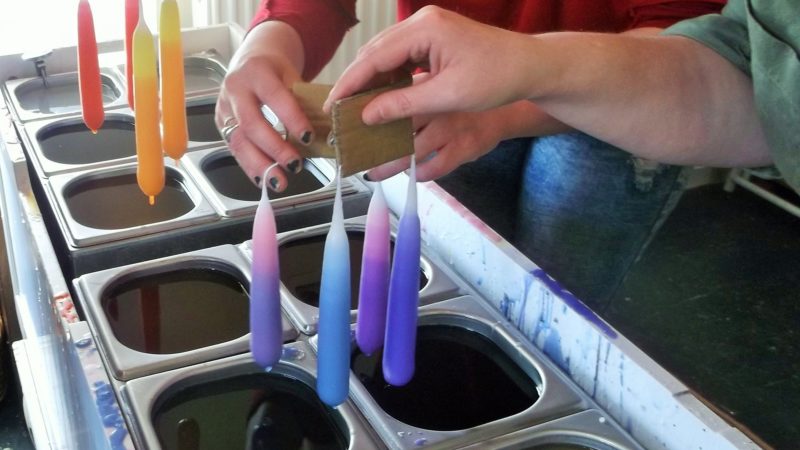 Make a traditional hand-dipped candle!
Learn to make your owntraditional hand-dipped candle! You will be shown how to make a candle using just wick and melted wax - no previous experience is necessary. Due to hot wax, children must be 8 years or over for this activity. For younger children we have child-safe modeling wax. Booking advisable.
Children's Candlemaking with Modeling Wax!
Child-safe modeling wax specially developed for kids to make their own novelty candle! Simply soften the modeling wax with the warmth of your hands and use your imagination to make a totally unique candle! No heat required! - This child-friendly wax is suitable for adults or children age 4 upwards. And gives children the unique experience of making their own candle! Booking advisable.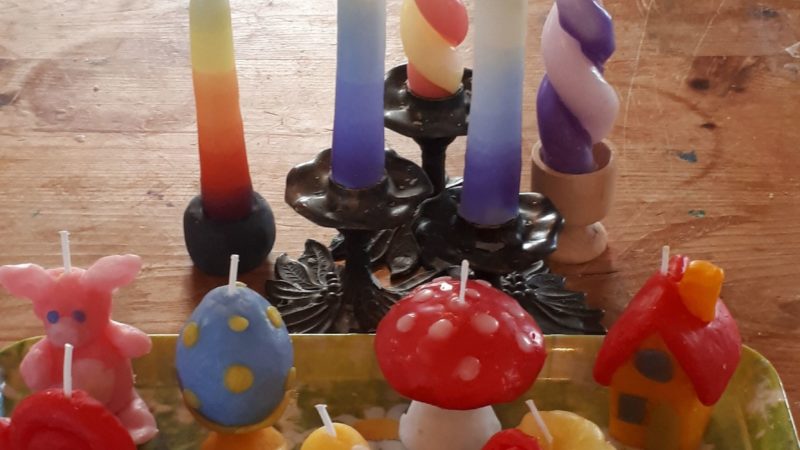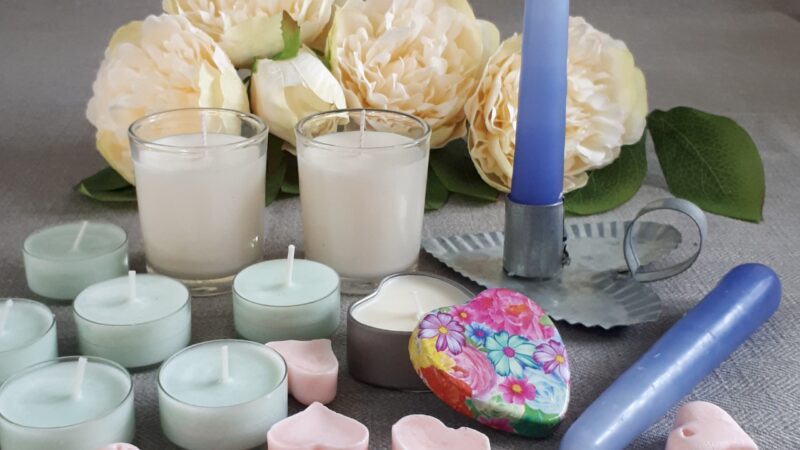 Beginners Candlemaking Workshop
Aimed at adults, this 2 hour Beginners Candle Making Workshop is ideal for those wanting to learn more about the art of candlemaking! Have fun choosing from a range of fragrances and dyes to create your own unique candles. At the end of the class you will take home all the candles you have made, and the skills to make your own beautiful candles at home. Booking essential.


Candle Gift Shop
Unique Candles designed and handmade in the studio - perfect if you're looking for a special gift or a genuine Anglesey souvenir. A must for all candle lovers!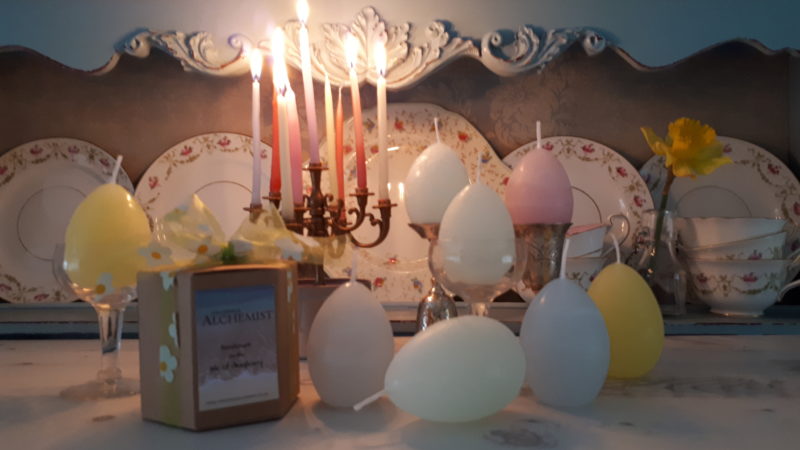 "Looking for something to do inside on a rainy day and came across The Candle Alchemist. Would highly recommend. Four adults and a teen and we all done candle making (straight and twisted ones) and a few of us painted candle holders afterwards. Really friendly place. Spent a good hour and a half here and we all came out smiling. They sell loads of candles too if you just looking to buy something a bit different (we got a great lighthouse candle in a jar). Would recommend to anyone for a nice time out in Anglesey."

—Trip Advisor